It's time to rack 'em up and knock them down with some family-friendly entertainment at a new gaming spot in Chandler.
810 Billiards & Bowling is located just south of Chandler Fashion Center mall in the Chandler Village Center. The first location of the upscale arcade franchise in Arizona, the boutique bowling alley features 12 lanes, billiards, shuffleboard, foosball, table tennis, air hockey and classic arcade games such as pinball.
The space also has a centralized 40-seat bar and a full menu with American food including scratch-made pizza, wings and burgers in a dedicated restaurant space, as shared by Poonam Manek, the franchise owner along with her husband Ronak.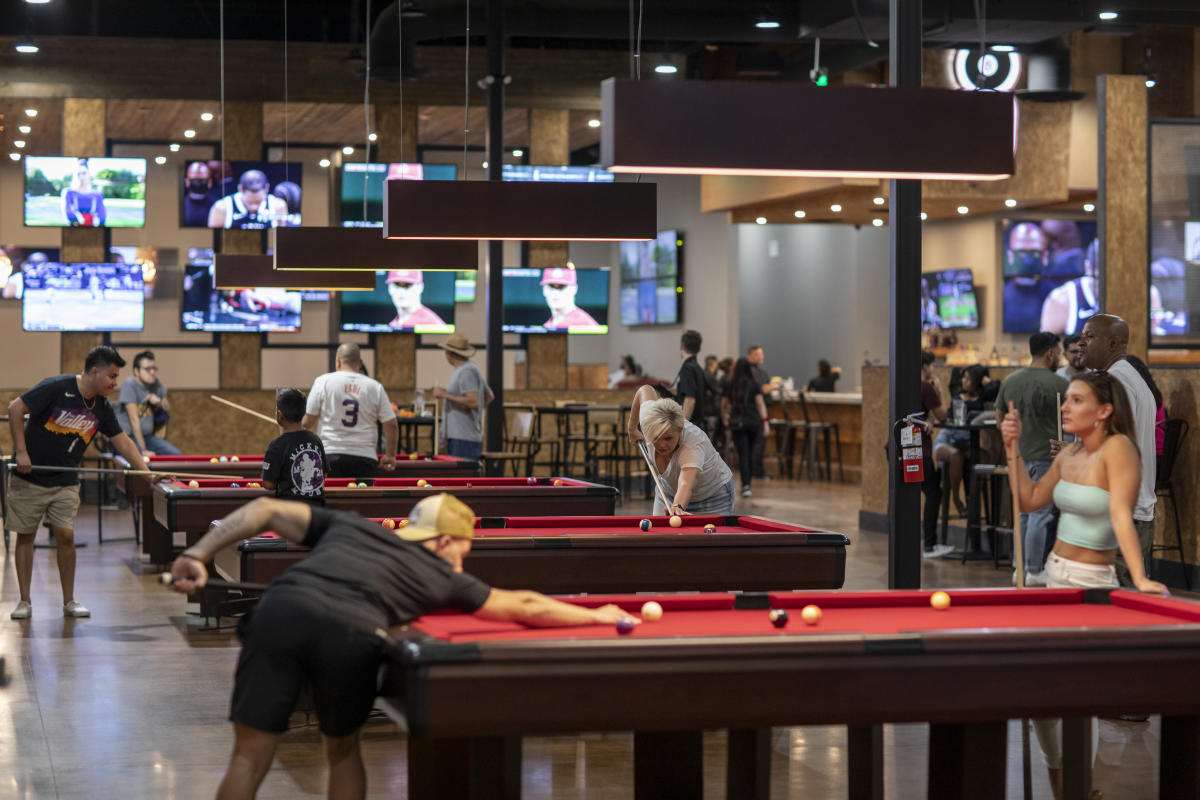 In addition, customers can reserve bowling lanes for private parties while still having access to other amenities of the 21,000-square-foot facility. The bar, which has two lounges with 16 taps, seats 40 and will spotlight seasonal craft beers from local breweries on a rotating basis, as well as specialty cocktails.
810 Billiards is also available for private events. Whether it's a team-building outing or corporate event, a fun night out with friends, or a birthday celebration for game-loving kids and teens, the entertainment venue is the perfect spot for any type of event or celebration.
Poonam and her husband, a nurse and pharmacist respectively, were healthcare entrepreneurs in Chicago and recently relocated to Chandler with their children. After selling their businesses and being "a little stir crazy" due to the pandemic, the couple decided to try something else. They landed on the 810 idea as their next venture and chose Chandler to live and work because of its family-friendly reputation.
And as restrictions lift for socializing, 810 is the perfect antidote for getting out again, according to Poonam, adding that the concept behind 810 is to recreate the traditional bowling outing and offer something for everyone's tastes.
"It's more about reinventing the atmosphere," she says. "Not everyone wants to bowl. You can come hang out and have a nice dinner with your family, too—whatever is up your alley."
The Maneks are also focused on providing a complete entertainment experience with top-notch service.
"Whether you come for the food or to play games, it's going to be a seamless process—all together, an easy and high-quality experience. It's very different from anything else out there," Poonam says. "If you're out as a family, we can accommodate different interests. No matter what size group we can make sure everyone is entertained."