Showing a true spirit of community, local restaurants are banding together to recognize and say "thank you" to the essential workers who work tirelessly every day to keep Chandler safe, healthy and well fed. If you're looking to do your part to support your community, you can start by supporting these Chandler restaurants dedicated to making a difference.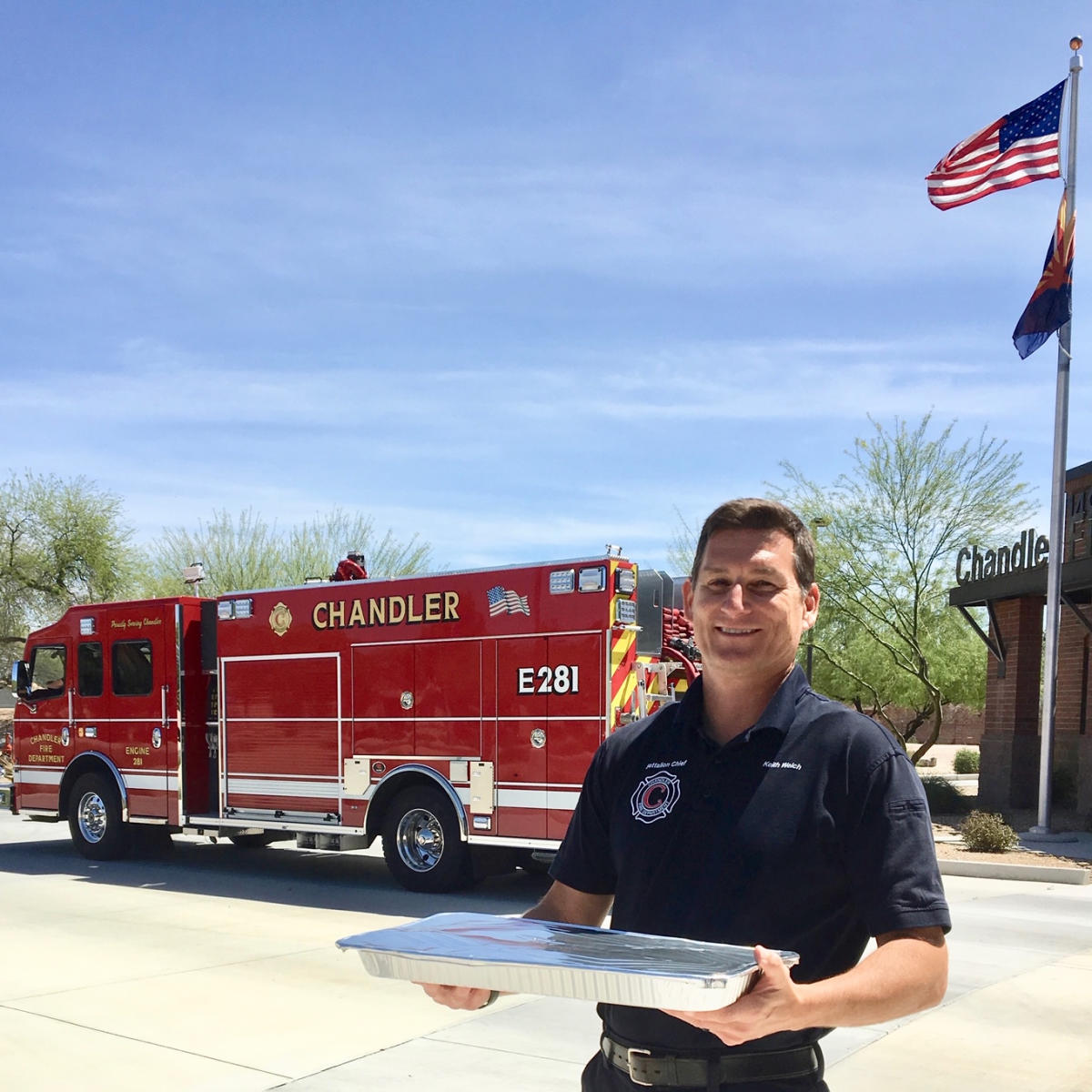 Serrano's Mexican Food Restaurants
In an effort to support the community's first responders—including fire, police and medical professionals—Serrano's recently launched "Burritos for Badges." The program gives customers the opportunity to donate to the fund, which provides meals to essential workers. The restaurant will coordinate food deliveries to the departments and hospitals in Chandler, Mesa, Tempe and Queen Creek.
 "Over the years, we've been honored to support several local law enforcement and fire departments in the communities we serve, in addition to the 100 Club of Arizona," said Serrano's CEO Ric Serrano. "We appreciate them 365 days a year, but this is a way to get our customers involved in giving back, as well."
Customers who make a minimum $10 donation will receive a digital coupon to enjoy a free cheese crisp (with purchase of an entrée through December 31, 2020). Call 480-587-0343 to donate or contribute through serranosaz.com (click on the Shop Serrano's tab).
Map: 141 S. Arizona Ave.
(480) 899-3318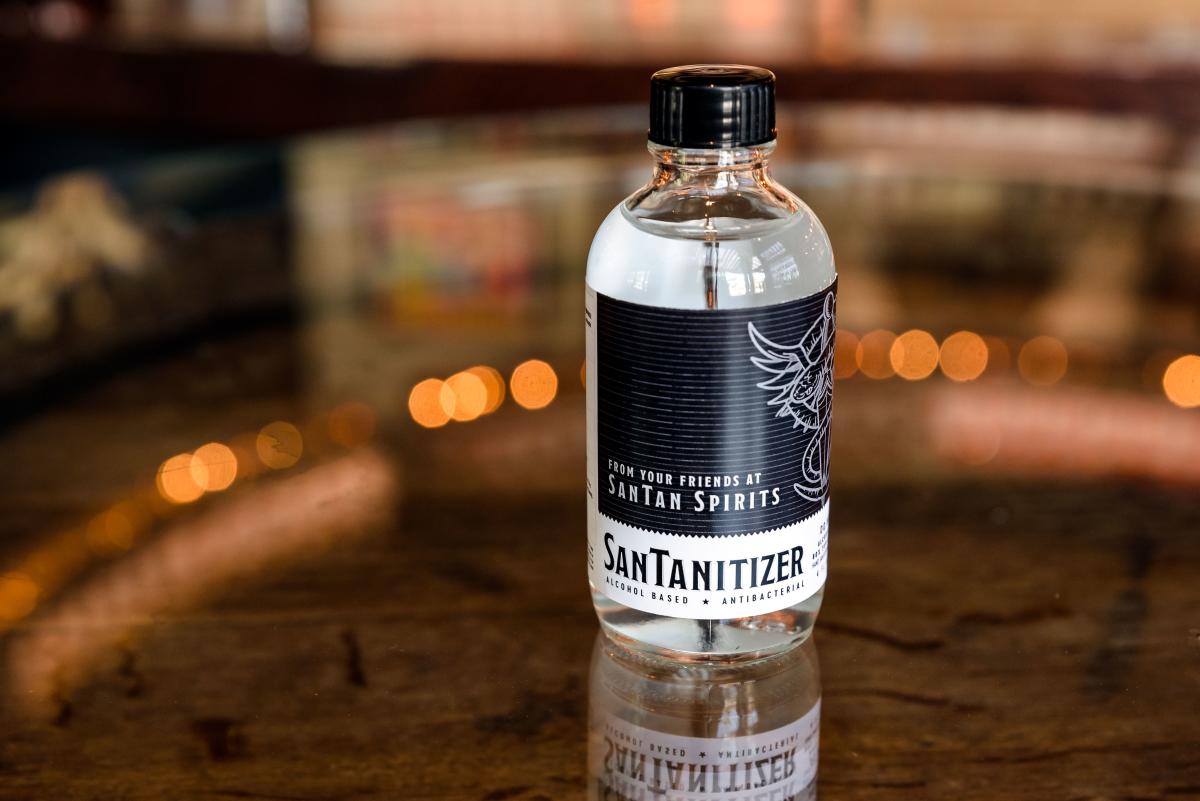 SanTan Brewing Company
In partnership with Crescent Crown Distributing, SanTan Brewing Company is recycling more than 16,000 gallons of draft beer, which will be distilled to produce SanTanitizer, a medical grade hand sanitizer.
"SanTan beers are best served fresh [and] we insist on serving each beer within 90 days of brewing. So, this idea struck me as a great way to repurpose and give back to our Arizona community," said Anthony Canecchia, the company's founder and brewmaster. "We want to do our part to help flatten the curve, save lives and get Arizona back to work."
Most of the sanitizer will be donated to HonorHealth, and the City of Chandler. Customers can purchase bottles of it when they order food from SanTan's brewpubs for takeout, curbside pickup or delivery.
Map: 8 San Marcos Place
(480) 917-8700
Helluva Brewing Company
Also doing their part to help protect first responders is west Chandler's Helluva Brewing Company. While the brewery and restaurant is temporarily closed, owner Shawn Shepard and his team are using their time and resources to produce hand sanitizer for the community's essential workers who need it the most.
In collaboration with Tempe craft distillery Adventurous Stills, the project will produce and distribute hand sanitizer to the Phoenix Police Department, Tempe Fire Department, and St. Joseph's Hospital and Medical Center.
Map: 3950 W. Ray Road
(480) 664-6488
Fired Pie
With 21 locations in the Valley—two in Chandler—locally owned Fired Pie recently launched an initiative to say "thank you" to local healthcare workers. The company is donating large catering packages to hospitals, including Valley Wise Health, Phoenix Children's Hospital and the Mayo Clinic. 
North Chandler Location - Map: 2855 W. Ray Road (480) 857-2101
South Chandler Location - Map: 155 W. Ocotillo Road (480) 634-8439
The Drowning Taco
While this central Chandler spot is busy with takeout and delivery orders, restaurant owners and workers are recognizing the "unsung heroes" of our community with free meals. In the past weeks, the restaurant has fed essential workers, from grocery store clerks, to food delivery drivers, to nurses and doctors, to fire department workers and EMTs.
Map: 777 N. Arizona Ave.
(480) 687-8447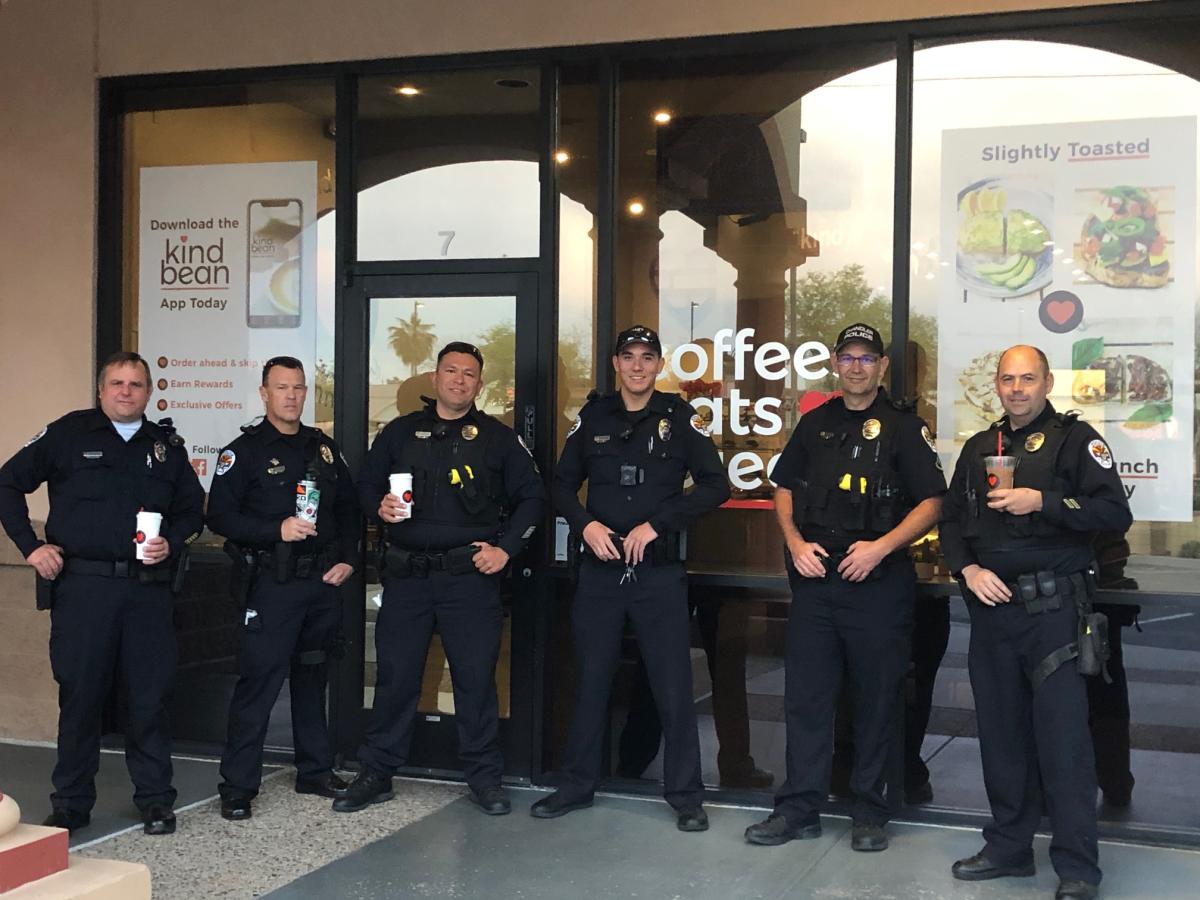 The Kind Bean
Staying true to its name, this east Chandler coffee shop is giving the special treatment to first responders each week. On "First Responder Fridays," members of the Chandler, Gilbert and Tempe police and fire departments. The program launched in early April with all-day free drinks to first responders.
Map: 1020 E. Pecos Road
(480) 726-8300