Many people knew Eddie Basha as the chairman and CEO of the local, family-run supermarket chain, a jeans-and-boot-wearing businessman and community philanthropist who was born in Mesa and raised in Chandler.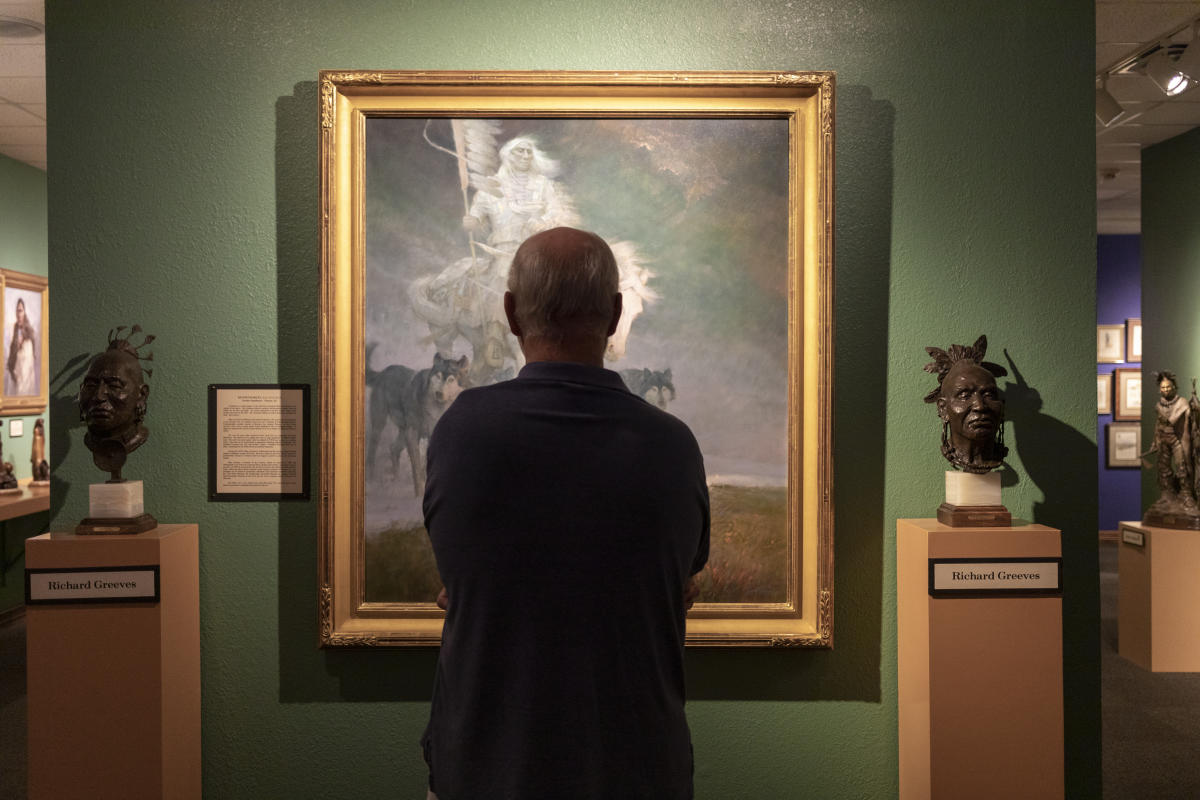 Others came to see him in a different light—as an art collector and supporter of artists. It was a decades-spanning interest that culminated in Basha owning 3,000-plus pieces of contemporary Western American and American Indian art, affectionately called The Eddie Basha Collection.
The Eddie Basha Collection is one of the largest privately-owned collections of its kind in the world, and includes a mix of oil, watercolor and acrylic paintings, bronze, wood and stone sculptures, tribal handwoven baskets, pottery, jewelry, Hopi katsina (kachina) dolls and Zuni fetishes.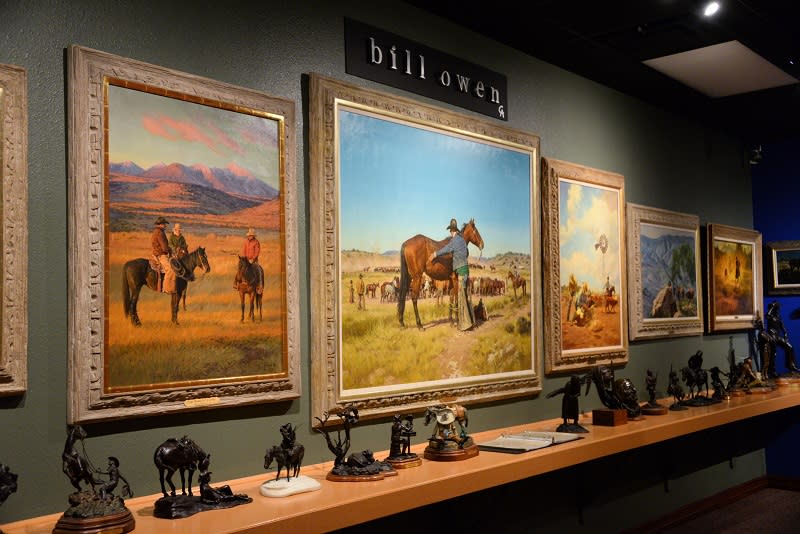 While an accumulation of work is typically ensconced in urban art centers and uptown galleries, Basha's art trove is displayed in a more personal setting at the Zelma Basha Salmeri Gallery, located at the company headquarters in Chandler.
The impressive work showcases the artistry of many, but it also tells the story of how the grocery executive, who passed away in 2013, influenced a regional genre of art and exposed it to the world.
Encouraged by his Aunt Zelma, an artist who told him he needed a hobby (specifically one in the arts), Basha bought his first piece in 1971, a miniature bronze sculpture by Don Poland, according to Tammy Fontaine, the gallery director who worked alongside Basha for 28 years. The second piece was a trompe l'oeil painting by Don Doxey that reminded Basha of his father.
As Basha's collection grew, so did his support of the artistic community where he cultivated friendships and influenced the careers of many, including cowboy artists Joe Beeler, John Ford Clymer and David Halbach as well as Indian artists such as sculptor Larry Yazzie and kachina carver Cecil Calnimptewa.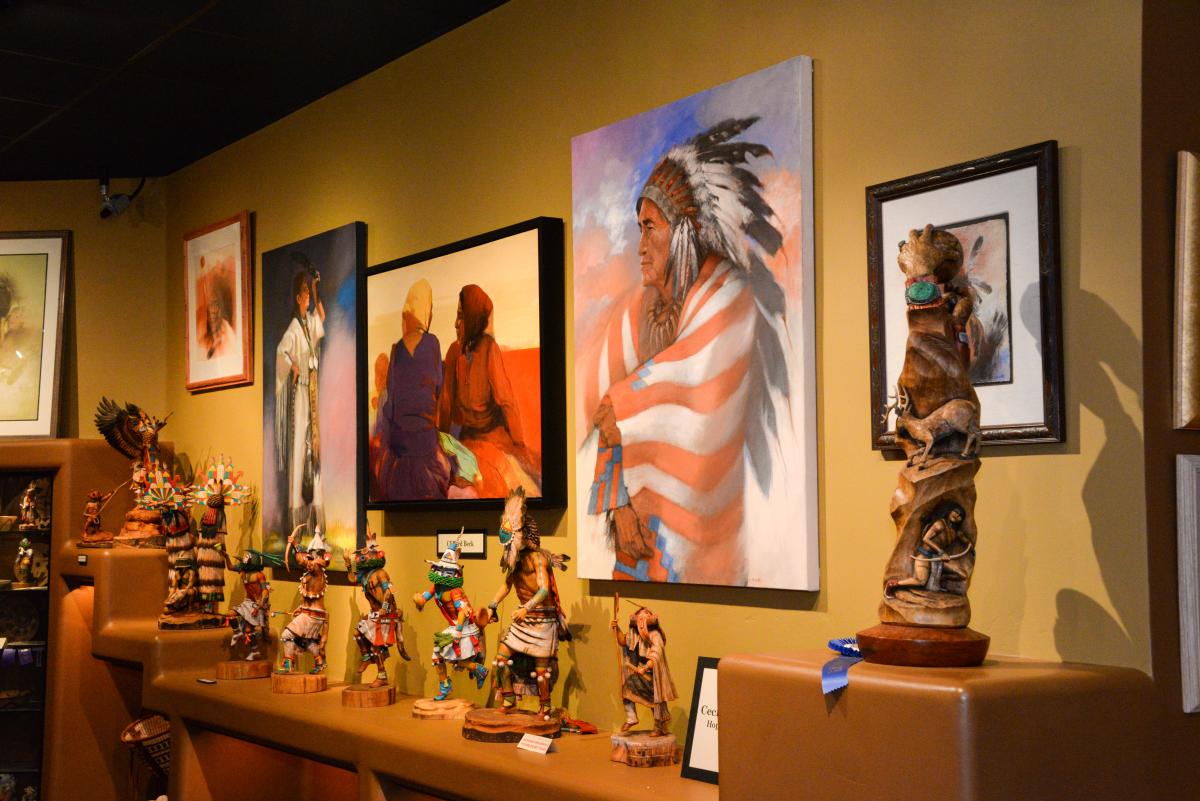 When Basha bought a particular work, the acquisition quickly elevated an artist's status among his peers and in the industry. "People thought if Eddie bought a piece, it must be good," says Fontaine.
Basha and his Aunt Zelma spent many hours with artists, talking and even sleeping in their studios to get a better sense off their art. "He was happy to promote artists," she says. "He was tickled to enjoy and develop the relationships. It was his biggest joy."
While Basha's collection undoubtedly is valuable, he didn't collect art just to collect art. He believed art should be accessible to everyone. And the gallery, a tribute to his Aunt Zelma that opened to the public in 1992, was the perfect vehicle to share it with the community and preserve the historical narrative of the works.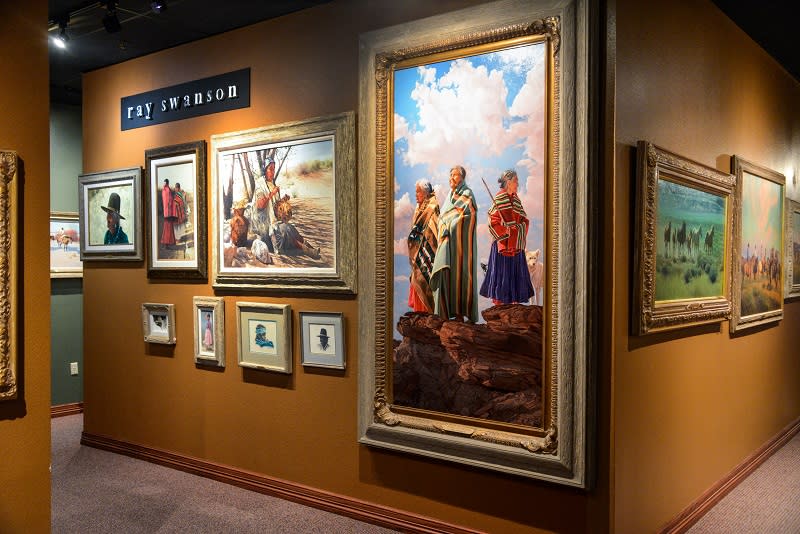 "It represents his passion for art and his love for the history of the West," explains Fontaine. "He was fascinated by the American West because it's where he grew up."
The brightly colored gallery, which is self-guided and free to browse, expanded proportionately to accommodate Basha's acquisitions, sometimes causing employees to move to other offices to free up much-needed floor space for the newly purchased work.
Today, the gallery features two distinct areas that spotlight contemporary Western American and American Indian art from the 20th and 21st centuries. One room is dedicated solely to American Indian baskets woven by Apache, Pima, and Yavapai tribes from the late 1800s to early 1990s. Pieces are sometimes rotated, particularly if works are on loan with other galleries and organizations, according to Fontaine, who says there's always more to hang since Basha collected art up until his death.
Map: 22402 S. Basha Road, Chandler, AZ 85248 or (480) 895-5230