Jerome "Romey" Celoni was managing a bar in Downtown Chandler when he met two exceptional employees, Tanner Harshey and Rodrick Mitchell (known as "Sleepy"). When Harshey shared his dream of opening a deli, Celoni decided to use his background managing delis to open a sandwich shop where the three could share ownership.
Romey's Sandwich Bar then opened in late 2021, setting itself apart with great music, urban art, unique sandwiches, a focus on customer service and a dedication to serving first responders.
"We have some really cool urban art and we're all about music, energy and environment," says Celoni. "We play the '90s, we've got the '80s, we've got some old-school hip-hop—we just play a wide variety of fun music."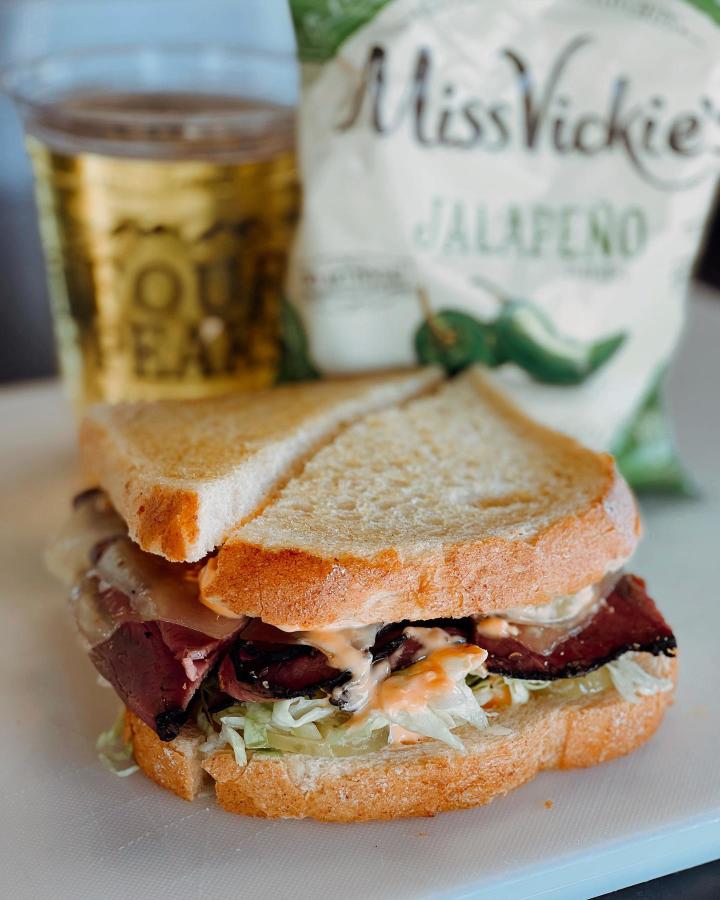 The highlight of the Uptown Chandler restaurant is the creatively crafted (and named) sandwiches, with one of the most popular being The Lab featuring housemade jalapeno cream cheese, turkey, sliced tomatoes, red onion, green peppers, banana peppers and a dash of pepper on Noble Bread sourdough.
"Our sandwiches are built more around personality and different types of experiences than your common sandwiches," says Celoni, whose favorite is the BBQ ala Swayze made with slow-cooked shredded pork, sweet and spicy barbecue sauce, coleslaw and crispy onions on a Hawaiian sweet roll. He describes it as a perfect combination of salty and sweet.
Romey's Sandwich Bar also has a 30-foot bar, where guests can settle in and enjoy a variety of beers including local favorites like the Beer Research Institute's Urban Art IPA and the Four Peaks Kiltlifter.
"When I was doing research, I hadn't seen much about a true bar and sandwich experience," Celoni notes. "Here, you can sit at the bar, have a sandwich, order a beer—you can have a bag of chips, you can have a cookie. If you want to take a shot, you can take a [one]. Then you've got two TVs all in this super soft, warm and inviting environment."
That environment also includes supporting first responders with a first responder discount and a first responder tab where diners can buy a sandwich for a first responder.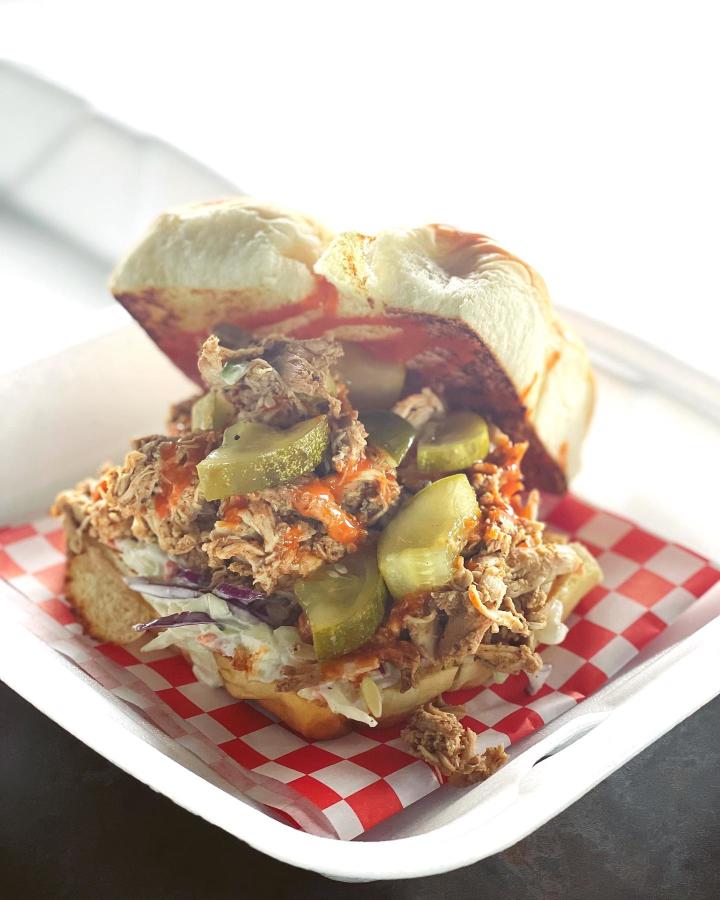 "My wife was a COVID nurse for two years, so we're huge on first responders at Romey's," Celoni explains. "My father-in-law is also a retired firefighter and my mother-in-law works for CPS [child protective services), so we're a huge first responder supporting business. It doesn't necessarily have to be firefighters or police officers, it's anyone who's a first responder, especially with the last two years of this pandemic. That's a really important thing for us to stay true to."
The emphasis on community support also makes the eatery a great place for the community to gather, which was one of Celoni's considerations when opening the restaurant.
"The people of Chandler are super warm, super inviting, super engaging," says Celoni. "There's just so much personality and history in Chandler. I've come to realize that if you're around good people and you can supply a service that brings out the even more fun side of them, that's what leads to success."
Map: 275 W. Warner Road, Chandler, AZ 85225 or (480) 597-6056
Located in Uptown Chandler, Romey's Sandwich Bar serves up sandwiches and salads with beers, seltzers, and canned cocktails. If you don't have time to sit down and…