By Lauren Saria
Why Farmboy is the Best Barbecue Restaurant You Haven't Heard Of
Farmboy Market, Meats and Sandwiches in Chandler might bill itself as a chic, fast-casual restaurant. But president and operating partner Oren Molovinsky says it's something more.
"We're the best barbecue joint that no one's ever heard of," he says He's not exaggerating. While the breakfast and lunch restaurant menu does feature familiar midday fare like the Alma School Chicken Salad sandwich and San Tan Grilled Cheese with Soup, it's often what's between the bread that sets this spot apart.
Nearly all the meats served at the restaurant—including roast beef, pulled pork, chicken and meatloaf—see the inside of Farmboy's smoker. That means diners can count on a meal infused with the flavors of live fire and wood.
If that's not impressive enough, Molovinsky also works hard to use local provisions, sourcing everything from the restaurant's produce and proteins from around Arizona. It's something he says he learned while living and working near Virginia's Shenandoah Valley before moving to Phoenix with his wife and partner Diana in 2011.
While there, he led a group of restaurateurs and farmers who set up a distribution network to bring more local products into restaurants. Now he's brought that mission to the East Valley.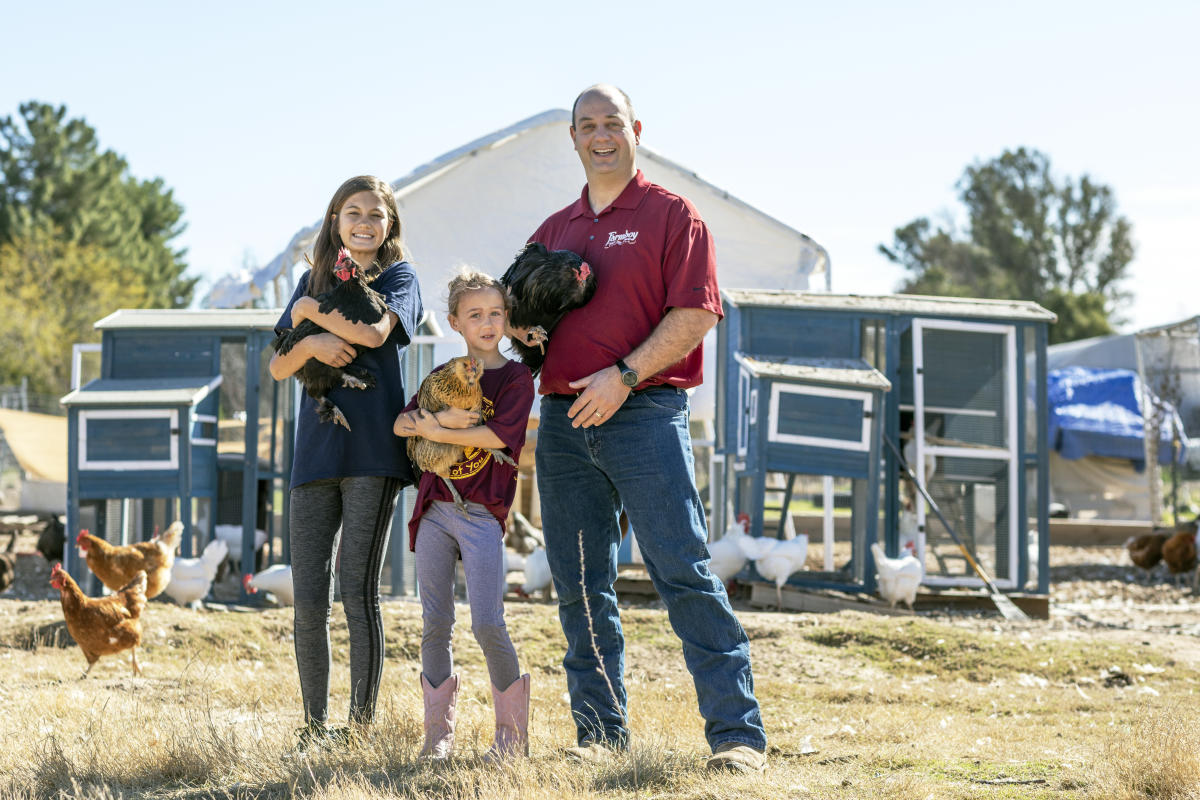 "I never realized that Arizona had a rich agricultural community," Molovinsky says. "But now that I've gotten to know it, I feel like Arizona is like the next Spain or Italy. Great food, great wine. It's awesome. You can get it all."
Molovinsky and his wife Denise not only admire the state's food producers, they're some of them. Not far from the restaurant, the couple runs Molovin Farms, where they grow varieties of heirloom vegetables and fruits. Molovinsky says they were drawn to Chandler to open their business and make their home in part because of the area's agricultural history and growing dining scene.
"We really wanted this to be something that's community driven, where you could come down the road and see where we're picking our peaches," he says. "I felt like it was a great fit for us to have our farm and our restaurant in Chandler. We just felt it was the right place to be."
Aside from their own produce, Molovinsky says the Farmboy menu features some of Arizona's best purveyors. Diners can find grass-fed beef from Arizona Grass Raised Beef, grains from Hayden Flour Mills in Queen Creek, and milk from Danzeisen Dairy in Phoenix. The restaurant also pours Arizona-made wines and coffee from Matador Coffee in Flagstaff.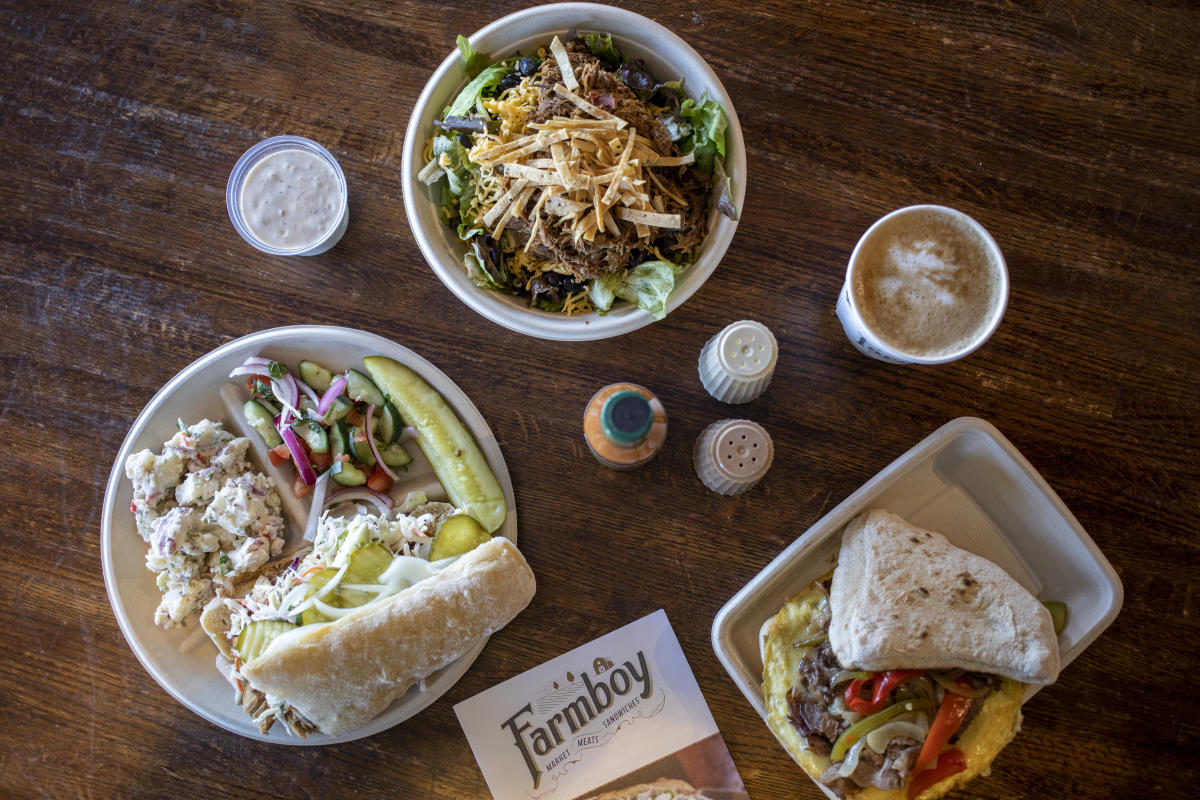 With a menu sporting hearty fare like a Coconino Meatloaf Sandwich made with smoked meatloaf, cheddar cheese, mayonnaise, barbecue sauce and pickle chips, Molovinsky says he hopes Farmboy will help change the way people think of farm-to-table restaurants.
"There's a stigma out there that farm-to-table means healthy food. I feel like when people see farm to table, it's like, 'Oh, well. I'm going to be having cauliflower pizza crust,' " Molovinsky says. "But I feel like it's not about that. It's about the best product you can find."