'Tis the season to give—and shop. Before you head out, make sure to check your list twice for gift-giving retailers that include the following Chandler stores and boutiques to help you wrap up the holidays in style.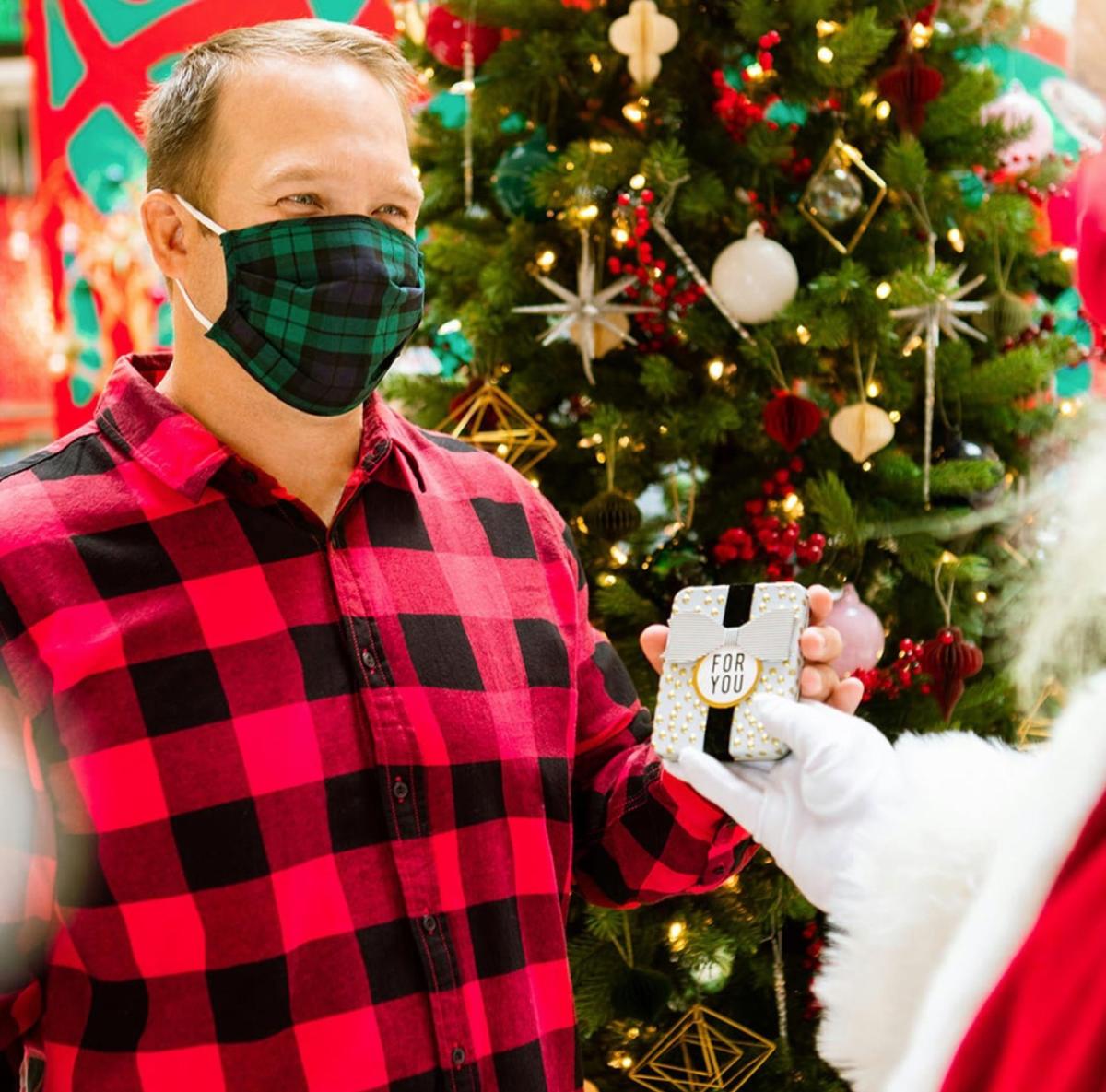 Chandler Fashion Center
With more than 190 retail stores, Chandler Fashion Center is your holiday headquarters for all of your gift-giving needs. The indoor mall features upscale and mainstream retailers, a movie theater, restaurants and food court, plus an adjoining outdoor village. If you want to avoid the hustle and bustle of the season, the Chandler mall offers extended shopping hours and curbside pickup, as well as contactless photo opportunities with Santa.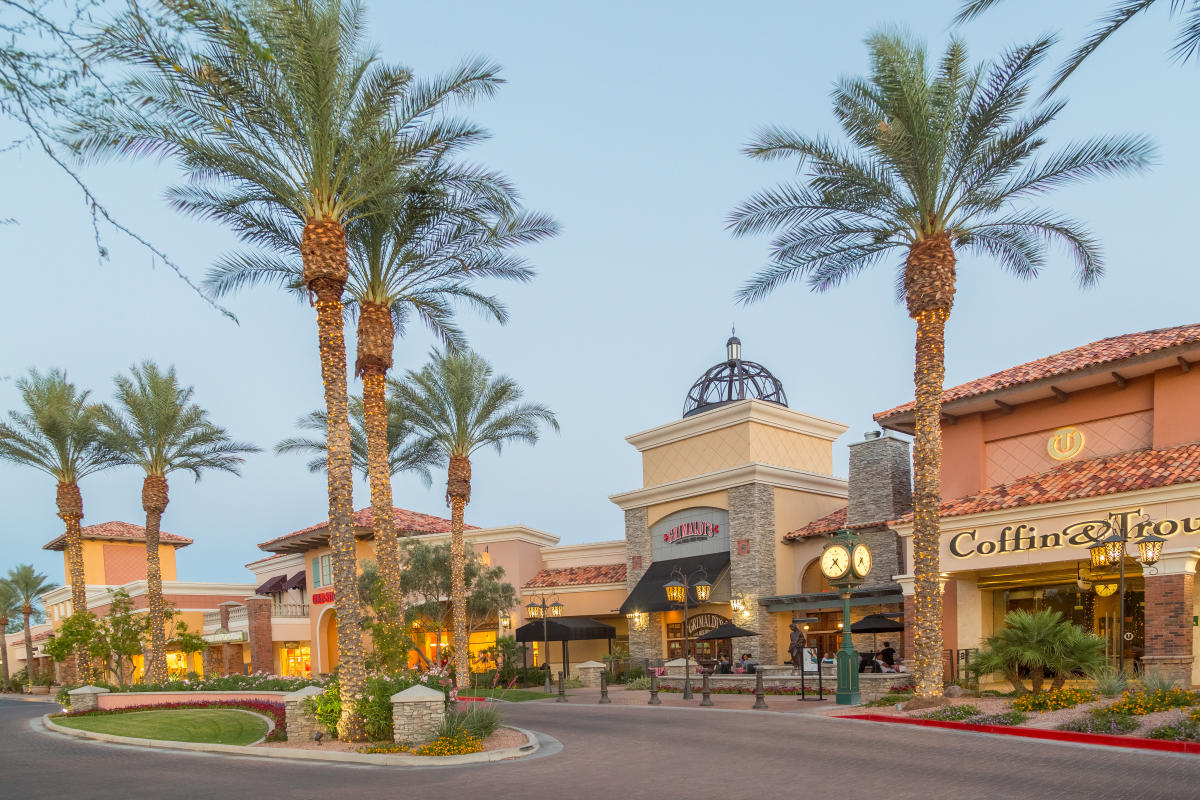 The Shoppes at Casa Paloma
Tick off your holiday list in one quaint shopping experience at The Shoppes at Casa Paloma, a mixed retail space with local, specialty and national chains, from beauty and fashion to housewares, furniture and jewelry retailers. Once you've crossed off the last item on your list, refuel and toast to another successful holiday gift-giving season at one of the more than 20 eateries located in the shopping plaza.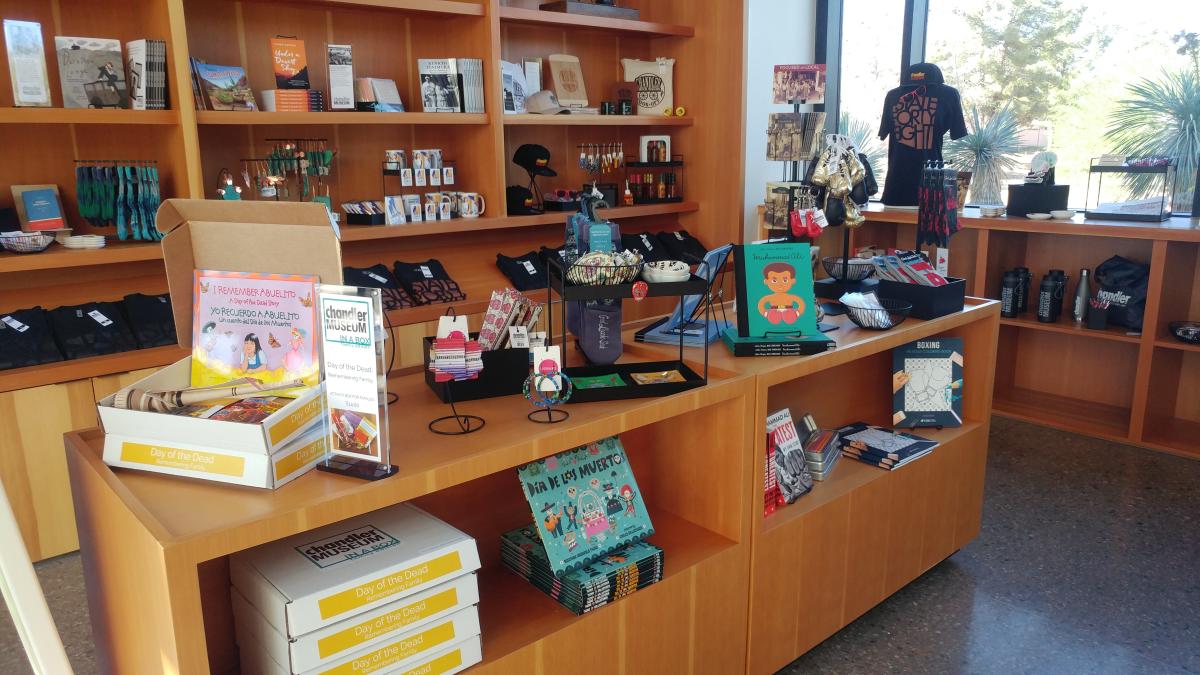 Museum Store at the Chandler Museum
During the season of giving, shop local with a visit to the new Museum Store in the lobby of the Chandler Museum. Here you'll find inspiring, educational gifts that feature unique, locally-made artisan pieces capturing the culture and history of Chandler. Don't miss the ostrich section, dedicated to Chandler's rich ostrich farming heritage, and Museum Store Sunday, where patrons receive a 10 percent discount on all purchases.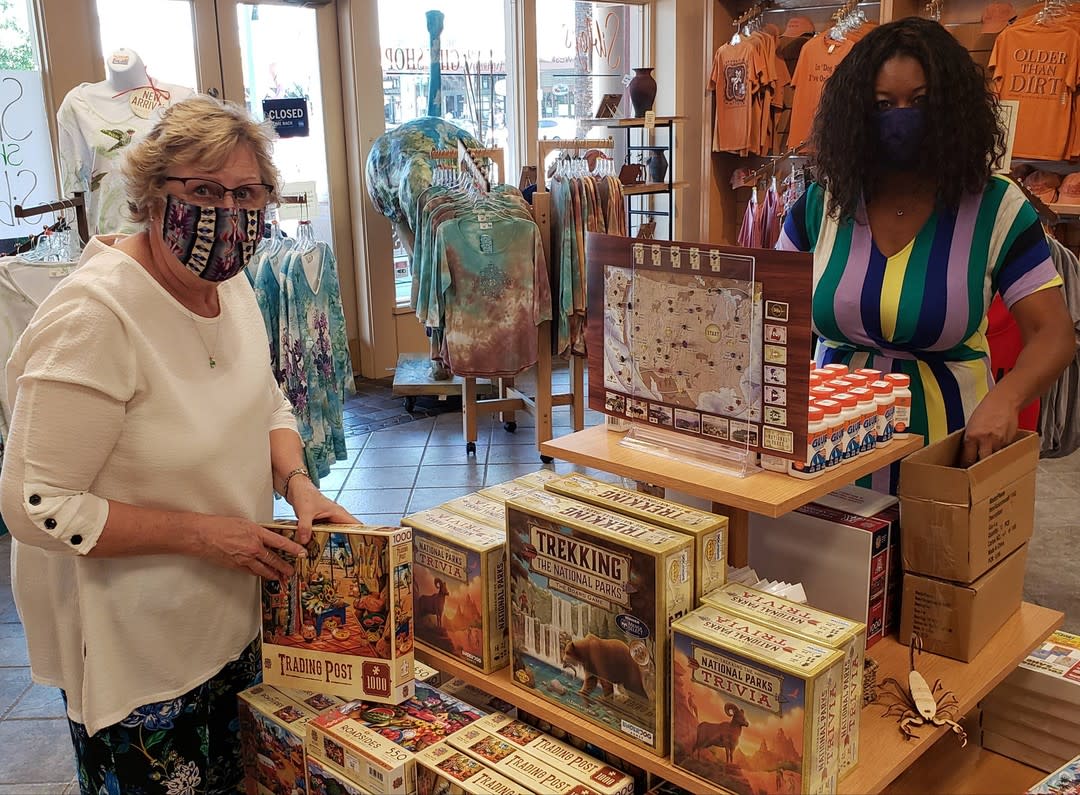 Sibley's West: The Chandler and Arizona Gift Shop
In search of festive presents with a Western flare? Giddy up to Sibley's, a home-grown gift shop that features products made from local Chandler artisans and companies based in Arizona. Located in historic Downtown Chandler in San Marcos Place, Sibley's offers a collection of holiday-inspired items including cactus-themed ornaments and apparel, as well as Arizona souvenirs, candy, candles, stationary, ceramics, glass art and gifts for your pets.  While in Downtown Chandler, take in the interactive holiday display, Sugarland - featuring sweet backdrops for holiday photos that may be enjoyed day or night.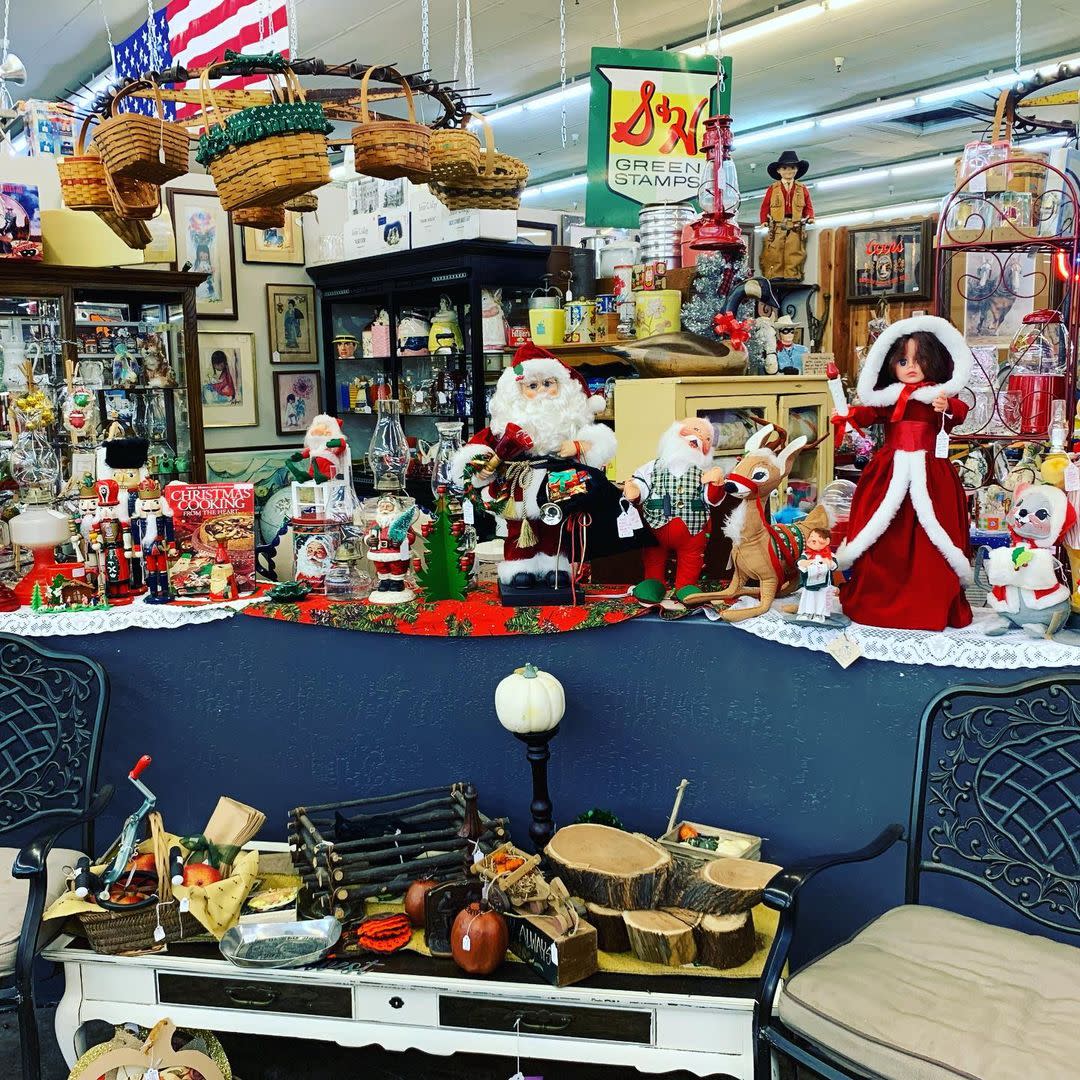 Merchants Square Antique Marketplace
Take a holiday shopping trip back in a time at Arizona's best antique mall that covers 58,000 square feet with 250 vendors under one roof. Nostalgia lovers on your list will appreciate the diverse merchandise including antiques, new and handmade items, furniture, collectibles, jewelry, clothes, records, signage and one-of-a-kind treasures. Plus, enjoy some holiday eats and cheer at the American Way Market, a '50s-inspired restaurant that pays homage to good-old fashioned food such as smoked meats and hand-crafted bread made daily. Gift tip: Buy a selection of vintage/specialty bottled soda with more than 150 flavors.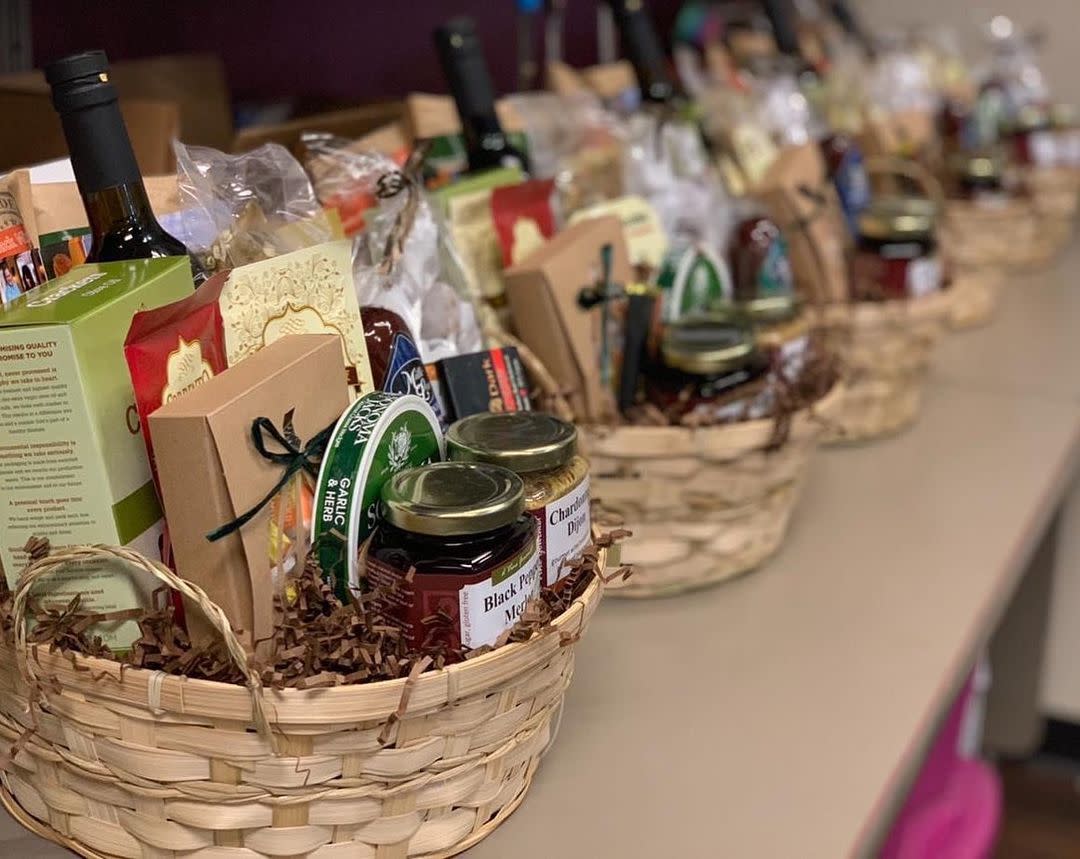 d'Vine Gourmet
Nothing says the holidays like a unique gift basket filled with local gourmet goodies. The fresh-to-order gift baskets come in many sizes and styles, and contain d'Vine's own products as well as other Arizona-made gourmet treats. For example, the Copper State Christmas Basket is guided by snow-capped peaks and canyons with d'vine's hand-crafted natural caramels, prickly pear licorice twists dipped in chocolate, small batch wine jelly, fresh-roasted spiced peanuts, local cookies and crackers, and cheese spread. Gift baskets can be shipped or hand delivered (within the delivery area).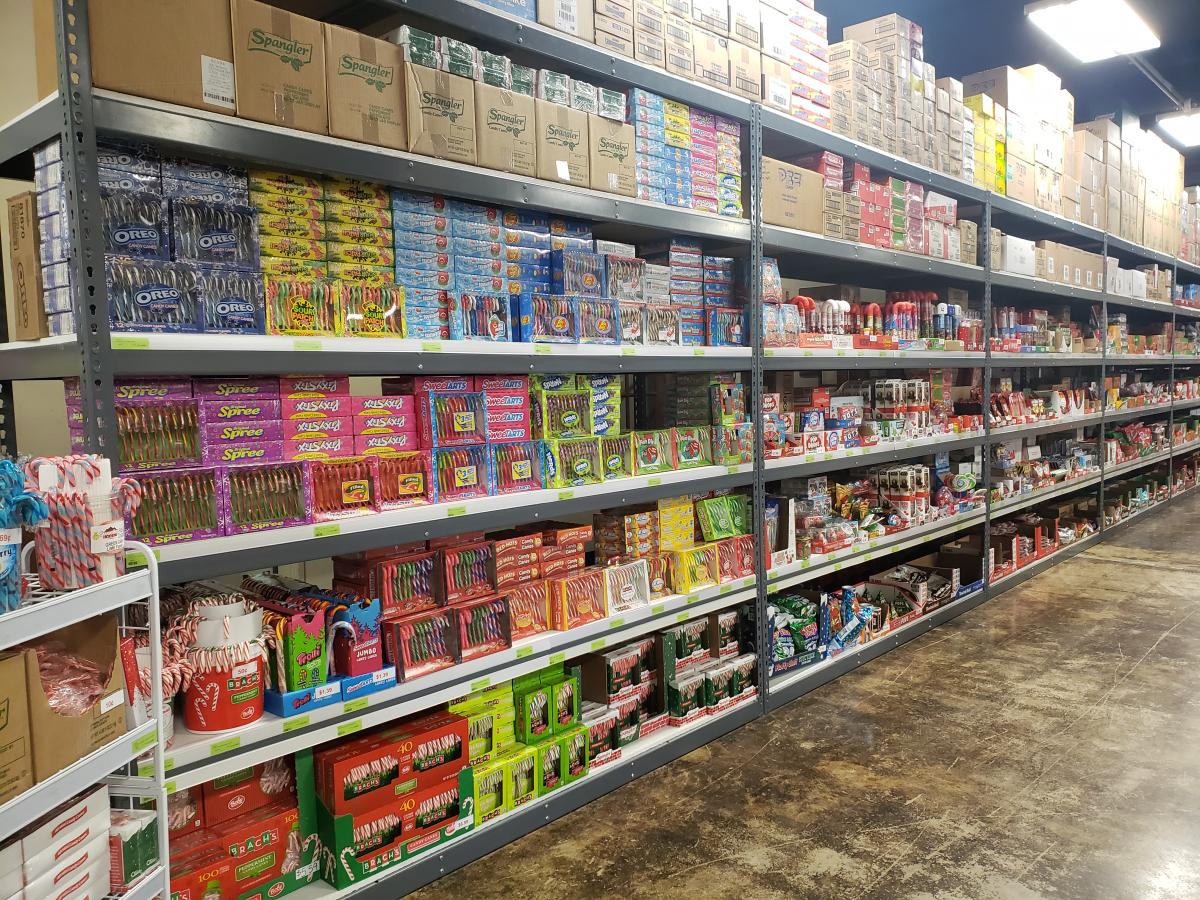 Sweeties Candy of Arizona
If you want to up your stocking stuffer game, head to Sweeties Candy Store, Arizona's largest candy store with 7,500 pounds of confections covering 13,000 square feet of sweetness. The family-owned shop features 4,000 different types of candy from more than 170 makers with throwback brands such as Abba Zaba, Jujubees and Zoltz, as well as modern candies and more than 700 mix and match bulk choices. Plus, the shop houses the largest Pez selection in the west, and a large collection of pure cane sugar bottled sodas.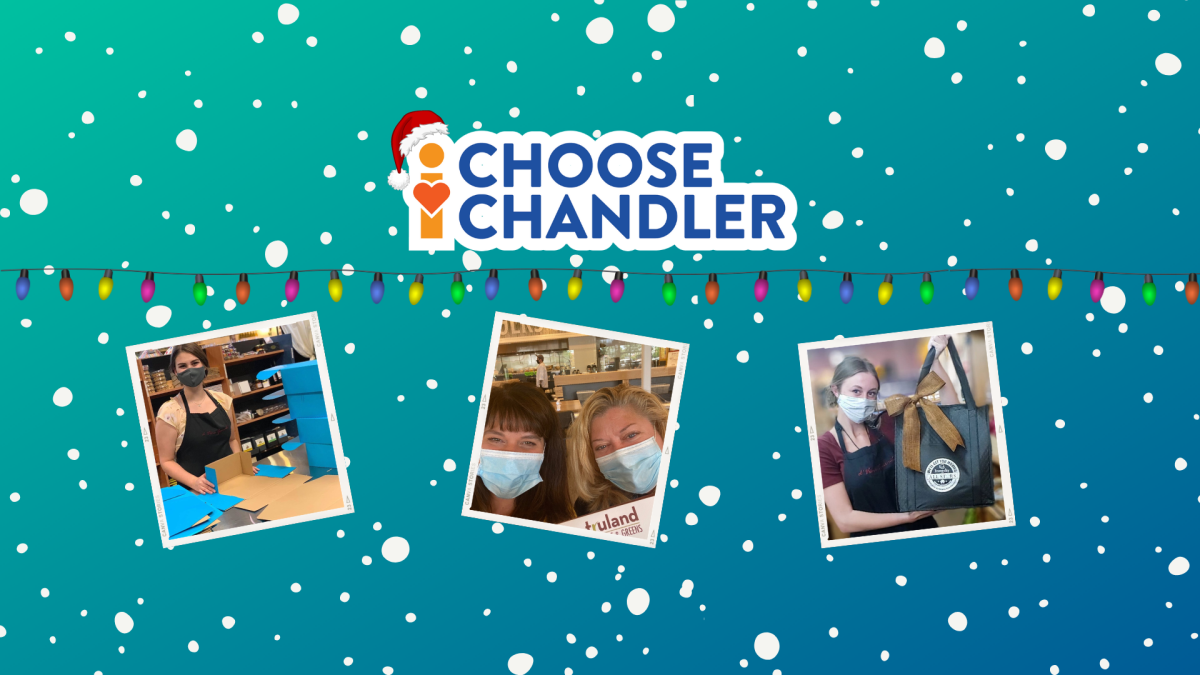 Choose Chandler
Perhaps the best gift you can give this holiday season is the gift of supporting Chandler businesses. When you choose a Chandler store, shop or restaurant, you not only support the business and their employees, but also the local economy and community. To discover Chandler businesses and all they have to offer, follow Visit Chandler on Facebook and Instagram. You can show your support even more by tagging the business and using the hashtag #iChooseChandler in your social media posts. There are even fun GIPHY stickers you can add!
Learn more about the Choose Chandler initiative by visiting the #ChooseChandler microsite!