It's a fabulous fall in Chandler!
Fall in Chandler is the perfect season to enjoy the milder temperatures and starlit patio evenings that have made Arizona famous. It's also a time when Chandler, AZ is buzzing with local culture, food, arts and music with its robust fall event season. The fall event lineup is perfect for self-described foodies, art lovers and families looking for a little quirky weekend family fun. Chandler, AZ has something for everyone this fall.
Many of Chandler's hotels and resorts will offer fabulous fall rates, so plan your Chandler getaway today.
Fall Festivals and Events
Downtown Chandler Art Walk
Brush up on Arizona arts and culture at the monthly Downtown Chandler Art Walk held the third Friday of each month in Downtown Chandler, the art walk returns in September after a brief August hiatus.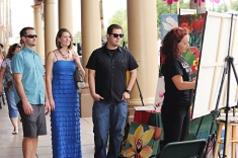 Sonoran Sunset Series at Veterans Oasis Park
Craving a relaxing fall evening? Grab a blanket, grab a snack and enjoy the wonderful fall weather with an evening of FREE lakeside entertainment that is fun for the whole family! The Sonoroan Sunset Concert Series is held at the lakeside amphitheater at the park, located at the northeast corner of Chandler Heights and Lindsay roads.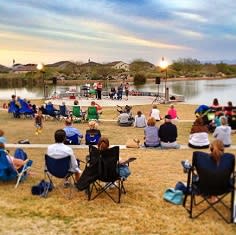 Chandler Indian Art Market
Take in local arts and culture and attend Chandler's Annual Indian Art Market. The event features traditional and contemporary works of art along with jewelry, ceramics, sculptures, Katsina carvings, photography, paintings, native food and tribal arts & crafts. Visitor will enjoy a variety of entertainment, artist demonstrations and educational wisdoms of Arizona's Indian tribes.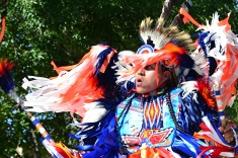 TASTE - Chandler's Culinary Festival
A fall tradition, this gourmet food and wine tasting event provides self-described foodies with the chance to taste, savor, and enjoy the delicacies of some of Chandler's more infamous eateries. The evening event takes place in south Chandler in the Downtown Ocotillo development and includes a variety of fine wines, craft beers and spirits to accompany the numerous food samples from nearly 40 local restaurants. The event is for those 21 and over.
SanTan Oktoberfest
Don your lederhosen and dirndls and gather in Downtown Chandler for the annual SanTan Oktoberfest! Brats, beer and polka music accompany this family friendly event with a bevy of games, wiener dog races, bratwurst-eating contest, tricycle races and more.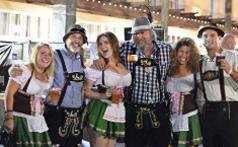 Dia de los Muertos
The streets of Downtown Chandler will come alive with the art, culture, cuisine and entertainment surrounding this traditional Dia de los Muertos Celebration! Featuring La Catrina and El Catrin costume contests, live musical entertainment, altar exhibits for the dead, kids crafts & games, car show and assorted food and merchandise vendors...this event is sure to become a favorite.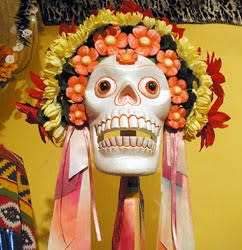 Chandler Chuck Wagon Cook-Off
Check out the original food trucks of the west at the annual Chandler Chuck Wagon Cook-Off at Tumbleweed Park. The festival is a unique culinary competition combines the tastes, smells, and sounds of the Old West. Teams work from authentic 1880-style chuck wagons to cook five courses: bread, beans, meat, potatoes, and dessert. Judges decide winners in each category, as well as best authentic wagon and best overall meal. There's also entertainment and activities highlighting history, cooking, and local food throughout the 3-day event. 
Rock the Block
Rock the Block, Downtown Chandler's annual block party is an event not to be missed! This FREE event brings prominent Arizona artists, local bands and community performances together along with the vibrant energy that is a characteristic of Downtown Chandler. Downtown businesses will be open and featured vendors will line the streets selling arts and crafts, food, drinks and other items. Beer gardens, food trucks, and an extended kids zone will be onsite providing a perfect event for the whole family.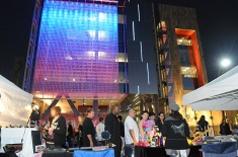 Tumbleweed Tree Lighting Festival
This holiday season; mark your calendar and join in the fun for the annual lighting of the Tumbleweed tree in Downtown Chandler. The tree has been a hallmark of the holiday season, standing over 50 feet tall and has been a Chandler tradition since 1957. Chandler's beloved Tumbleweed Tree Lighting Festival is held the first Saturday in December and is a unique southwestern tradition centered on family fun that draws holiday visitors from far and wide.
It all starts with the 'holiday tree' that begins with 2,000 tumbleweeds, a 35-foot tall wire framed Christmas tree, 25 gallons of paint, and dusted with 65 pounds of glitter. The tree is later adorned with thousands of holiday lights that give it a spectacular look, day or night. Lively entertainment, savory and sweet food vendors, and a charming parade are hallmarks for the lighting festival and sure to put you in the holiday mood.